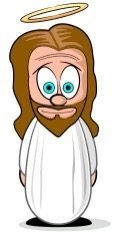 Set ablaze your
love for God
A psalm of David when he was in the Desert of Judah.
God, you are my God.
I greatly long for you.
With all my heart I thirst for you
in this dry desert
where there isn't any water.

2 I have seen you in the sacred tent.
There I have seen your power and your glory.

3 Your love is better than life.
I will bring glory to you with my lips.

4 I will praise you as long as I live.
I will lift up my hands when I pray to you.

5 I will be as satisfied as if I had eaten the best food there is.
I will sing praise to you with my mouth.

6 As I lie on my bed I remember you.
I think of you all night long.

7 Because you have helped me,
I sing in the shadow of your wings.

8 I hold on to you.
Your powerful right hand takes good care of me.

9 Those who are trying to kill me will be destroyed.
They will go down into the grave.

10 They will be killed with swords.
They will become food for wild dogs.

11 But the king will be filled with joy because of what God has done.
All those who take an oath in God's name will praise him.
But the mouths of liars will be shut.