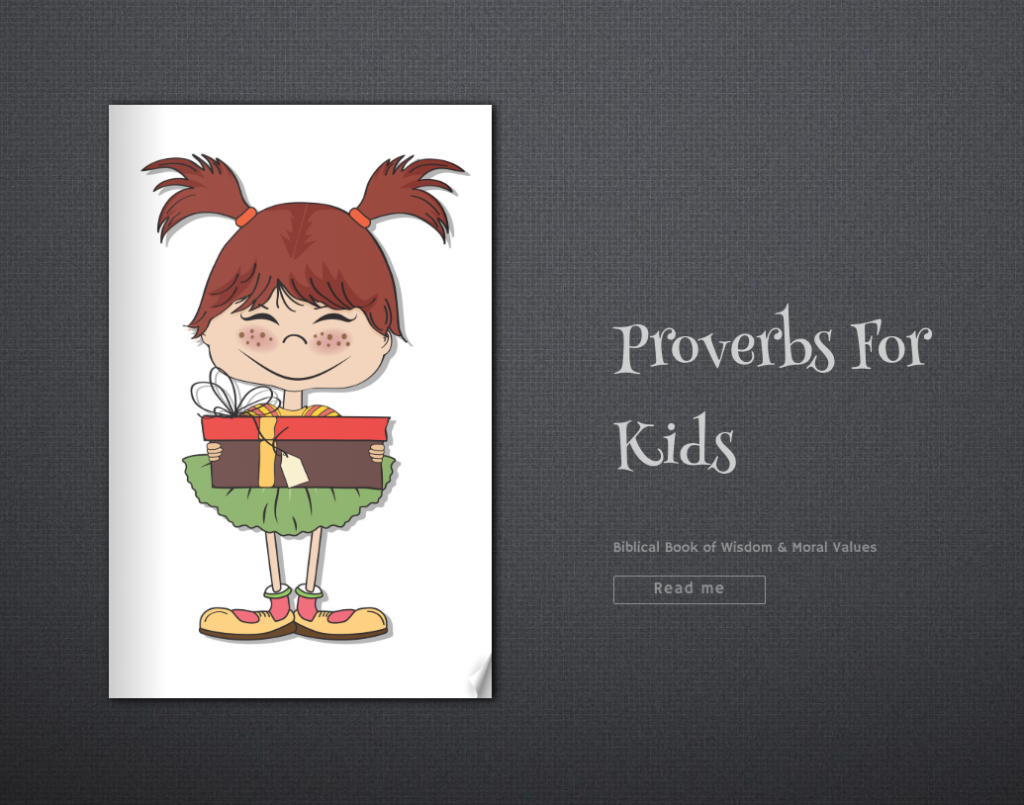 Proverbs for kids
Proverbs for Kids is another one of our websites. It is still in production but will be launch on 31st March 2021. It's a great tool for teaching young children Bible principles. Everything about the book of Proverbs is filled with God's amazing wisdom. This wisdom isn't just for adults and that is the mastermind behind the creation of this site to help kids grow in knowledge and divine wisdom.
---
---
Jonah – Official Trailer
Sight & Sound Theatres' Jonah is now available on DVD! Sight & Sound Theatres presents its most colorful and captivating stage production yet. Seen by over 800,000 people in its premiere year, "Jonah" is an adventure of epic proportions.
---
Joseph – Official Trailer
Sight & Sound Theatres' show, Joseph, was created in Lancaster, PA. It also premiered there to hundreds of thousands of people, so the thought, "Wouldn't it be great to take it to a whole new audience in Branson, MO to give them an opportunity to experience Joseph as never before."
---
Moses – Official Trailer
From the big stage to the big screen, MOSES is a spectacular entertainment experience for your whole family! Set adrift as a baby and now wandering in the wilderness, Moses is one unlikely hero—until God calls him into action. From the Nile River to the Red Sea, journey with Moses as he leads God's people on an amazing adventure toward the Promised Land.
---
The Lord is my Shepherd – Video
The Georgia Boy Choir singing The Lord Is My Shepherd by Howard Goodall. This performance contains a soprano solo by Andrew Liang and was recorded on June 14, 2012, during the GBC Scandinavian Tour in Uppsala, Sweden at Uppsala Cathedral. Video production and the editorial by MONUMENTAL media.
---
Samson – Official Trailer
He defeated an entire army and slew a lion with his bare hands. But there's a catch to Samson's superpower—no one can know the source of his strength. And that's where the trouble begins. Samson soon falls prey to temptation, losing his strength and sight. And it's here where he will face his greatest challenge.   Journey with this unlikely hero as he battles the Philistines—and his own personal calling. It's an unforgettable, uplifting Bible story that will literally bring the house down! Sight & Sound Theatres® began more than 40 years ago in rural Pennsylvania, where a dairy farmer went from producing milk to producing live entertainment with a purpose. Today that vision has expanded to two state-of-the-art theaters in Lancaster, PA, and Branson, MO, where stories from the Bible come to life on stage. Each production features Sight & Sound's signature massive sets, special effects, and live animals. Still, family-owned, Sight & Sound's nearly 650 staff members write, produce, design, and build the original shows, drawing nearly 1.5 million audience members each year. 
---
Esther – Official Trailer
Jesus Calling got a behind-the-scenes look at the cast and creation of Sight & Sound's newest production, a visual retelling of the Biblical story of Queen Esther. A bold, faithful, and inspirational woman, Esther allowed herself to be used by God and found the courage to defeat all odds, reminding us that we're all made for such a time as this.